The PPTP VPN connection has been one of the most used connection types a few years back. But, PPTP has been subject to many security breaches in the last few years and it is definitely time for companies and organizations to update their network structures to more modern VPN protocols like IKEv2/IPSec etc. Because of these security risks Apple decided to stopped supporting the PPTP protocol since MacOS Sierra. Since there are still organizations that have not yet managed to update their infrastructures to support more modern VPN protocols, there some software out there with a workaround to the problem. What I have been using is FlowVPN.
How to Connect to a PPTP VPN Connection on MacOS Sierra
1. First of all you have to download FlowVPN. The software is not great and has a few bugs but it works and most importantly it is free. But you need to write down your connection settings because the FlowVPN client does not save your data. To download FlowVPN navigate to the following link: https://www.flowvpn.com/download-mac/
Scroll down and click on "Download Flow VPN Connect".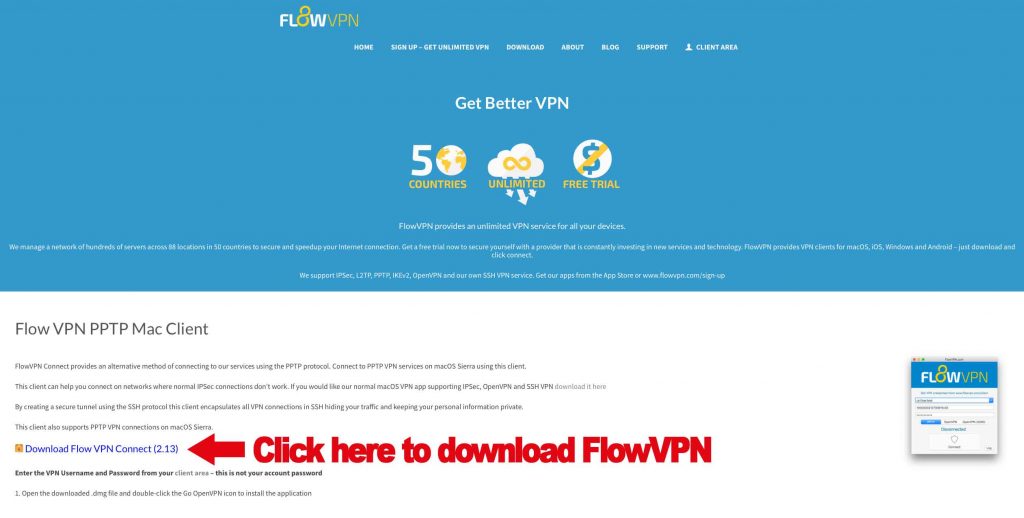 2. Open the downloaded file "FlowVPN-x-xx.dmg" and through "Go" in the navigation bar open the applications folder.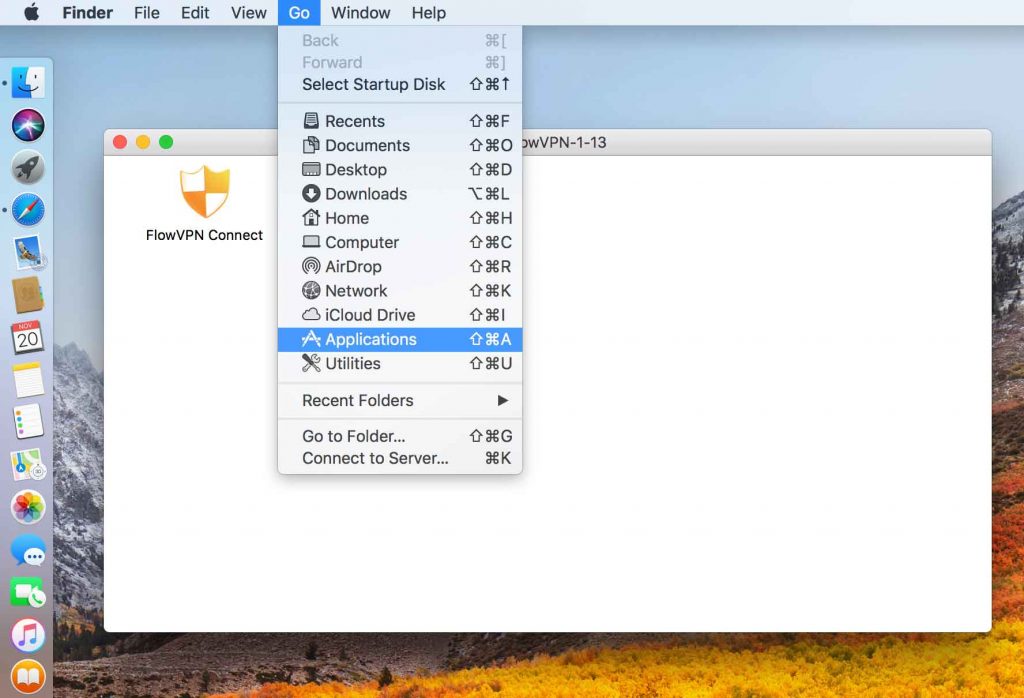 3. Now drag "FlowVPN Connect" from to the just opened "Application" folder and open it.
4. Since FlowVPN changes some system settings on your computer, it will need your authentication to do so.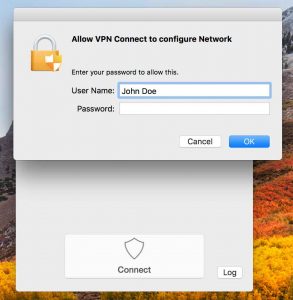 5. Fill in your connection url, username and password and click on "Connect".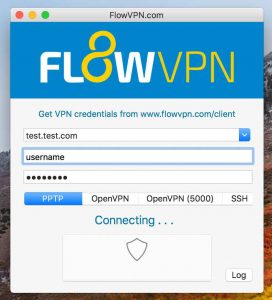 That is pretty much it. Please note that "Connecting…" never changes to "Connected" although the connection has been successful. To check if the connection has been successful, you can use http://whatismyipaddress.com. If the connection has been successful, you will see a changed IP address/Geo location.